Just about everywhere you look in Hollywood today one can see celebrities with their children, pushing baby buggies and toting their tots from here to there. Hollywood it seems has discovered "the family!" To date there have been more than 300 pregnancies with just about every celebrity either pregnant or trying to be.  Hollywood gossip tabloid, THE STAR was first to report in 2006 that the hottest role in Hollywood was motherhood! Since then everyone from Donald Trump to Tom Cruise to Jay Lo has had a child. It appears that the secular world is leading the new baby boom!
Actors, directors, super star models, and Academy Award winners are all either pregnant or trying to be. The parenthood epidemic has hit Hollywood hard as the most coveted status symbol is now, "A baby bump!" Yes, one of the most controversial industries on earth is currently "baby crazy. The presense of children in the homes of celebrities is an obvious blessing from the hand of the Lord. I believe God will use these children to soften the hearts of Hollywood's elite.
It did not take long for studio executives to figure out that this new baby boom was something to profit from. This boom appears different from past booms because this time parents are actually planning and leaning toward larger families. In an effort to capitalize on the movement they supported the larger family message by making it very clear: "larger families are a lot of fun and a desirable trend." Recent Hollywood blockbuster movies "Cheaper By the Dozen pt. 1 (2003) and pt. 2"(2005) and "Yours, Mine and Ours" (2005) have promoted the idea that having lots of kids is do-able and a lot of fun.
Discovery TV and the TLC started segments about larger families with shows such as Jon and Kate plus 8 and The Duggar Family and "Kids by the Dozen" featuring average larger families and their day to day lives.
Even celebrities have started announcing that they too were considering larger families. Many are saying that they want upwards of four, five, six, etc. Hollywood superstars Angelina Jole and Brad Pitt who currently have birthed and adopted quite a gang say they might like a dozed, clearly they are rapidly gathering children without an end in sight!
Even older moms are getting into babies. Joan London former co-host of ABC Good Morning America had two sets of twins while in her fifties, making her the mother of 7 children! CNN Nancy Grace had twins at 48!
The happiness these and other celebrities are sharing with their families is wonderful advertisement of the life of joy that little children can bring!
~~~~~~~~~~~~~~~~~~~~~~~~~~~~~~~~~~~~~~~~~~~~~~~~~~~~
God's word says that when His people will not praise Him,
He will let the rocks cry out (Luke 19:40).
Well, these rocks are crying out like never before!
He who has an ear let him hear—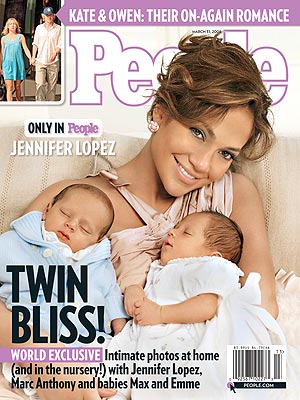 God is using America's CELEBRITIES to show off His blessing of "the joy of the family!"
Surprisingly this time those who have had an ear to hear… have been the rich and famous, and the ones with the beautiful bodies, and those with many of life's luxuries. In God's mercy He is allowing today's celebrities to find a beautiful treasure in the love that only a"family" can bring.
The Lord has chosen an unlikely door…."the love of a parent for a child."
This special love is powerful!! It has the ability to restore lives and bring forth restoration to our land."That the hearts of the fathers and mothers can turn toward the hearts of their children and the hearts of the children can return back to the hearts of their parents"…(Malachi 4:6)
Babies, love, children, joy, parents, goals, dreams, future. Without children there is no future, without children there is no love. Children bring joy! They are a blessing and a hope that causes hearts to be changed both now and forevermore. Thank you Jesus!